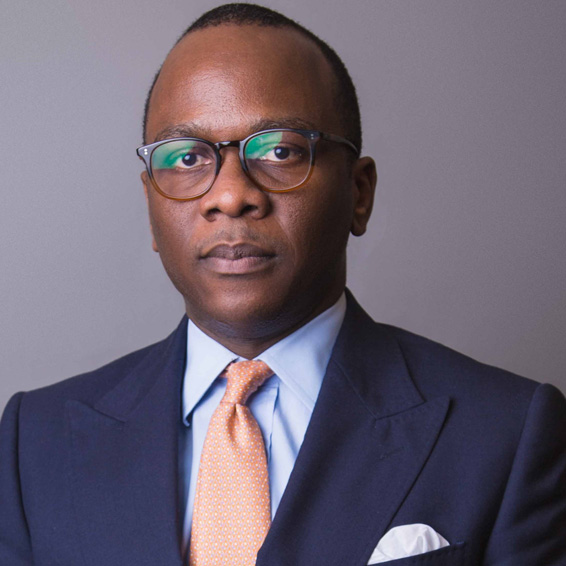 Adeniyi Adenubi
Executive Director, VFD Group
Executive Director, VFD Group
Adeniyi Adenubi is the Executive Director, Investment Management and Investor Relations for VFD Group Plc, a group of financial services companies -including a retail bank, currency exchange, asset management advisory firm and more.
Niyi is a financier and an investor with more than 15 years of experience in Institutional and Corporate banking, Investment management and consulting sectors.
His vast experience in the financial sector comes from working in Private equity, Venture Capital, and Financial Advisory in some of the top firms in London. He has played Financial Advisory roles to numerous firms in Nigeria and in the United Kingdom, most notably with the Royal Bank of Scotland and ATOS Consulting.
He is the Chairman of Anchoria Asset Management and also serves on the Boards of several companies including VFD Microfinance Bank, Interswitch, E'clat Healthcare, Boardroom Apartments/Xenia Lifestyle, Dynasty Real Estate, Kairos Capital, Everdon Bureau de Change and others, where he works on providing strategic direction for the needs of companies to operate at full potential and efficiency.
He is also the Co-founder of Premium Green Ltd, an investment company who is the majority shareholder of VFD Group, a company he also Co-founded.
His private investment vehicle is Paragon Partners which is being remodeled into a Family Office.
Niyi is passionate about Corporate Governance and brings this to bear on all the boards on which he serves.
Niyi is also a member of The Institute of Directors.
EDUCATION & TRAINING
Niyi holds a degree in Sociology from the University of Ibadan. He has certifications in Finance and Business Management from the Tanaka Business School and is currently undergoing the Owner President
Management (OPM) Executive Program at Harvard Business School.
SOCIAL MEDIA
@niyiadenubi