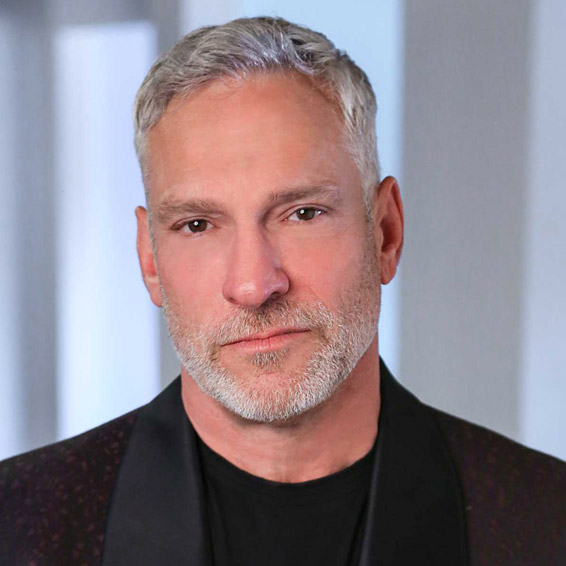 David Merrell
CEO/Creative Director, AOO Events
AOO Events
David E. Merrell has been a leading force within the events industry since 1989 when he founded AOO Events. As the company's CEO and Creative Director, David guided AOO to its place as an award-winning event production and creative agency of high-profile live events, and now, also as an award-winning producer of virtual events. 
Recently, due to Covid-19 and its effect on live events, David became a design and production expert of several online event platforms, producing virtual events that are as memorable and exciting as the live events he creates. 
This year, one of David's online events was the winner of the BizBash Event Style Award in the category of Virtual Conferences. The industry event was completely conceptualized, designed, and produced online by David and his team. 
A sought-after industry speaker on design trends for the past 15 years, David has incorporated this newfound virtual expertise into his presentations. Sharing his experiences with other entrepreneurs has made him a mentor and industry leader with the next generation of event professionals.
And although the world seemed to go fully online in 2020, David was already there in 2007 with the event industry's first online magazine. That's when he brought Design Dawgs to life as its publisher. Together with its editor, Liese Gardner, Design Dawgs became a destination for conversations on innovation, event production, technology, design and food and beverage. 
For seven years, the online magazine brought its almost 5,000 readers weekly stories of inspiration, and design. Many in the industry looked forward to the weekly dose of education and inspiration Design Dawgs brought during the economic crises of 2008 and 2009. In 2014, with the economy booming again, David moved back into full-time event production. In the meantime, Design Dawgs helped launch a successful seminar series featuring David and his many Design Dawgs cohorts.
Today, David is still bringing readers monthly business tips, life lessons, and design ideas with a well-read monthly email called "David Merrell Event Style." He continues to speak at least once a month at industry events. He continues to be an important player in an ever-evolving industry and is poised to be a mentor and leader to the next generation of event professionals.
ACCOLADES
AOO Events has been nominated for more than a hundred awards and has won more than 30 international and national event awards in a diverse range of categories from event décor and logistics to design and production. 
David Merrell personally has been honored with a variety of recognition from Designer of the Year from Event Solutions and the ILEA Klaus Inkamp Lifetime Achievement award to the Steve Kemble Leadership Award.