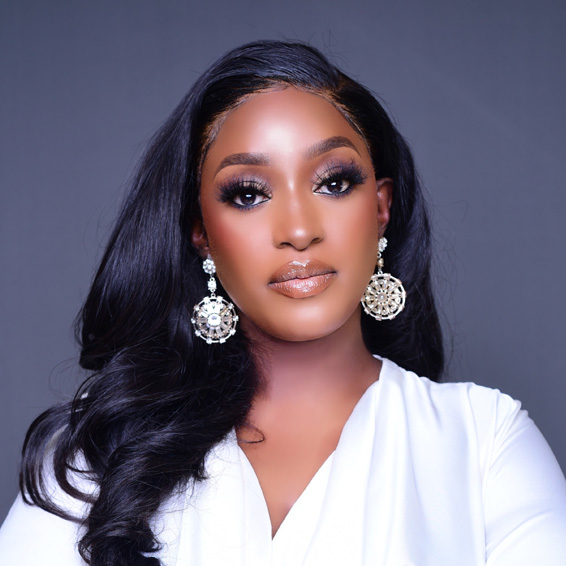 Joycee Awosika
Entrepreneur, Energy Economist and Speaker
Entrepreneur, Energy Economist and Speaker
Joycee Awosika is an award-winning entrepreneur, energy economist and speaker. She has a history of running companies, mainly ORÍKÌ, the first and only all natural farm to skin brand to operate a fast-growing premium product & wellness spa brand on the Continent of Africa. ORÍKÌ has developed 9 spas in 7 years and distributes products globally as well as provides contract manufacturing services for brands, hotels, and hospitality companies.
Her work has been featured in several global publications including: CNBC, The Huffington Post, Ebony Magazine, The Guardian and she was also featured on CNN recently.
She has built a reputation for her expertise in creating structure for businesses and home, and provides Standard Operating Procedures (SOPs) and templates through her platform, SOAR.
Joycee is avidly passionate about impacting SMEs to be sustainable and scalable, realizing that they form the backbone of any economy.
Prior to building ORÍKÌ full time, she worked for the United Kingdom's Department for International Development's (DFID) infrastructure assistance program in Nigeria, with the Nigerian Infrastructure Advisory Facility (NIAF) as the Technical Adviser on Research, Analysis and Informatics (Performance Monitoring) to the Honourable Minister of Power. Joycee contributed to energy policy, the privatization of the power sector and multi-sector collaborations during the Power Sector Privatization Reform in Nigeria.
As the former Curator of the World Economic Forum Abuja Global Shapers Hub, a highly selective group of young people around the world, creating valuable impact in their communities, Joycee led a team of 21 entrepreneurial young leaders, on a number of community initiatives focused on education, youth unemployment and entrepreneurship.
Joycee is a World Economic Forum Global Shaper Alumni, a nominee of The Future Awards Prize in Public Service, 2013 & 2016, and selected into the African Leadership Network. She sits on the board of Oxfam's Work in Progress Program and on two other charity organizations.
She is a Tony Elumelu Entrepreneurship Program Fellow. Joycee speaks Spanish fluently and has spoken at over 90 events. She was selected as one of Nigeria's 100 most inspiring women in 2015 and as a 2017 woman of the Year for 'Her Network.' In September 2021.
She is currently on a mission to develop 500 ORIKI Spa locations in the next 5 years through the ORIKI Franchise opportunity. In addition, alongside her passion of helping to solve the unemployment gap in Africa, she spearheaded the launch of the ORIKI Training Institute (OTI) in October 2021. A leading spa training institute committed to supporting spa, wellness businesses and industry professionals across Africa by providing training, consultancy services and influencing industry standards.
Joycee is a mother to two young boys and is married to Tola Awosika, a consummate entrepreneur. Together, they are building global hospitality and wellness businesses across regions and continents.