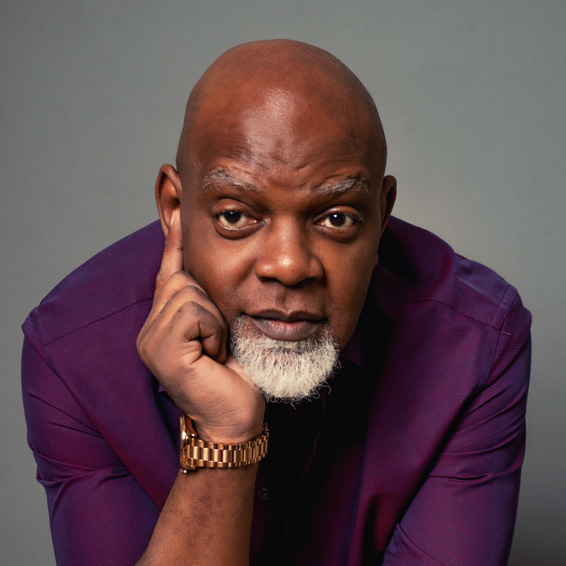 Mr Sola (AKA Mr Mahogany) Oyebade
CEO/Founder, Mahogany Productions and Events
CEO/Founder, Mahogany Productions and Events
Sola Oyebade, popularly known as Mr. Mahogany is the multi award winning, CEO/Founder of Mahogany Productions and Events.  Mahogany Productions and Events, which started in 1996, specializes in event management and production of major events such as concerts, fashion shows, corporate events, theatre productions, award ceremonies and festivals.  
He is also CEO of Fashions Finest Africa and Mahogany Models Africa and these 3 companies are jointly referred to as Mahogany International. With a mixed Educational background from the UK and Nigeria, Sola has had a robust career in the corporate space with over 15 years worth of experience in the UK from Santander Bank, one of the biggest banks in the UK and as the CEO of the East Ends Citizens Advise Bureau; the biggest legal NGO in the United Kingdom.
In Nigeria, he has worked in the Creative Industry for over 13 years as an employer of labour predominantly working with young people within the ages of 18 – 40 years old. 
Sola Oyebade is associated with some of the most successful events in and outside Nigeria, performing various roles such as Show Producer, Project or Creative Director. Some of these events include, the GT Bank Fashion Weekend, Union Bank Edu 360, SHEA Conference, The Nigerian Government Centenary Summit and Awards, Fashions Finest Epic Show, Fela and the Kalakuta Queens and so many others.  
A perfectionist with a fun personality, Sola believes that only a 101% is good enough for any endeavour in life and if you don't love it, then you shouldn't be doing it.  
He is a die-hard arsenal fan who loves to work and when he is not neck deep in work, he spends his time traveling, listening to music of all genres, reading, watching movies or attending events, often to see what works or what doesn't in order to improve his own work.