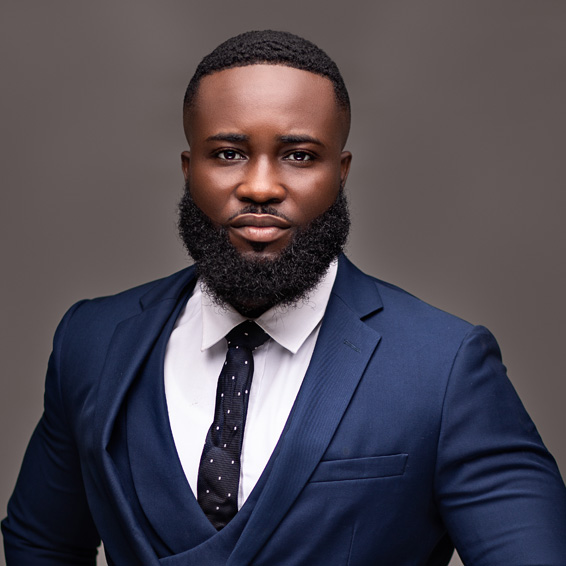 Myster Pratt
Best Events MC 2020, Ghana | Master of Ceremonies | Training Consultant
Best Events MC 2020, Ghana | Master of Ceremonies | Training Consultant
Kwesi Pratt Yamoah (stage name Myster Pratt) is a Ghanaian-born, passionate master of ceremonies (MC), and training consultant. 
As Master of Ceremonies, he has hosted over 700 events within and across the African continent notably Ghana, Nigeria, Rwanda, France, Netherlands and Portugal. As a brand committed to excellence, MysterPratt has worked assiduously in going the extra mile, creating bespoke events lacing it with innovation. He has invested efforts over the years to stand out and make a mark in the events ecosystem. 
Passionate about skills empowerment, learning and development within the events industry, Myster Pratt has facilitated workshops in Ghana to impact upcoming and new talents. In 2022, he visited Namibia for a 'Meet & Greet' session with local industry professionals to share best practices from Ghana. 
MysterPratt runs a yearly all male advocacy event called "When Men Talk About Breasts" to support breast cancer awareness in Ghana. This is an all male stakeholder conversation to rally good support system for breast cancer patients and drive awareness on the menace amongst men. 
In 2020, Myster Pratt was adjudged the Best Events MC in Ghana at the Ghana Events Industry Conference Awards. In 2022, he was enlisted in Ghana's Honorary list of Top 50 African Event Influencers.