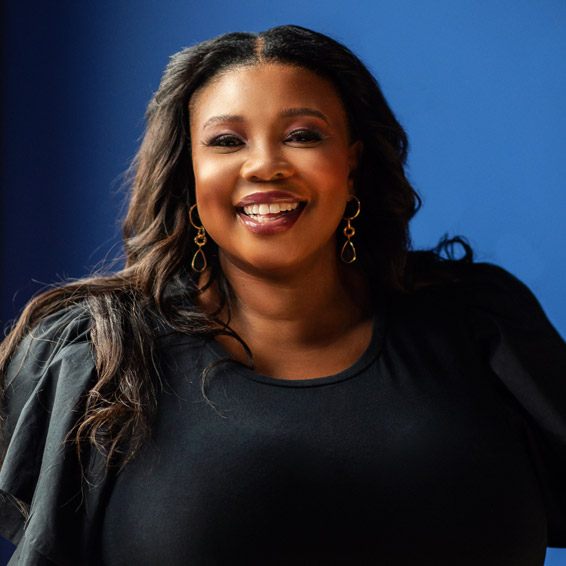 Precious Thamaga-Mazibuko
Founder/CEO, Precious Celebration
Precious Celebration
Precious Thamaga-Mazibuko commonly known as Precious The Planner is one of South Africa's top sought after Luxury Wedding Planner & Event Designer.
As the Founder & CEO of Precious Celebration a boutique agency specializing in luxury weddings, event productions, brand experiences, destination weddings and opulent celebrations from planning, designing and execution. The brand is recognised among the top wedding and event planning companies in Southern Africa.
Having started the business in 2011 with only providing services across Southern Africa, recently the brand has reached their international customer base with destination weddings in Mauritius and interests by her affluent clients for weddings in Europe for 2021/2022. The business also welcomes affluent clients from different countries such as the UK & USA who dream of a destination wedding in South Africa.
With over 14 years of experience in the wedding, events production, public relations, telecommunication, retail and hospitality industries in South Africa. The brand prides itself in flawless, personalised and bespoke celebrations. With unsurpassed personalised service, attention to detail, our work and how we deliver is leveraged by our passion and professionalism.
Back in 2017, she launched a Masterclass / Program called "The Art of Planning" which is attended by an average of ± 120 delegates from South Africa and other countries such as Zambia, Botswana, Zimbabwe, Namibia and Mozambique. The core objective of the program is to mentor and inspire young upcoming and established event planners, wedding planners and designers. With this platform, which is in its 3rd year, Precious shares her knowledge and experiences in the industry in the hopes of inspiring and educating the attendees who could potentially contribute immensely to the country's economic growth and creating numerous employment opportunities.
Precious Celebrations has a bespoke offering to her private, celebrity and corporate clientele. Some of her work has been featured in a number of publications and TV Shows, most recognizable Top Billing, Destiny Magazine, CNBC Africa, House & Garden, Truelove Magazine, You & Drum Magazine, Glamour Magazine, Essays of Africa and others. Celebrity clientele includes the likes of Bonang Matheba, Boity Thulo, Slikour, Lira, Thembi Seete and Temba Bavuma. Corporate clients and luxury brands she has worked with include GH Mumm SA, American Swiss, African Sales Company, Harmony Gold, Skins Cosmetics, PSL and LUX South Africa.
Precious has also been privileged to be invited as a speaker at a number or wedding/event conferences and summits in South Africa, Zambia, Ghana and recently being a speaker at the Engage Summit hosted in Dubai representing the African continent.
With a passion for luxury weddings, event productions, opulent celebrations, public relations and bespoke gifting, Precious has created a company that combines passion, individuality, creativity and experience.
For more information regarding Precious Celebrations as a brand or the Founder Precious Thamaga-Mazibuko please see below contact details:
Client Enquiries:
hello@preciouscelebrations.co.za
Media & Brand Collaborations
pr@preciouscelebrations.co.za