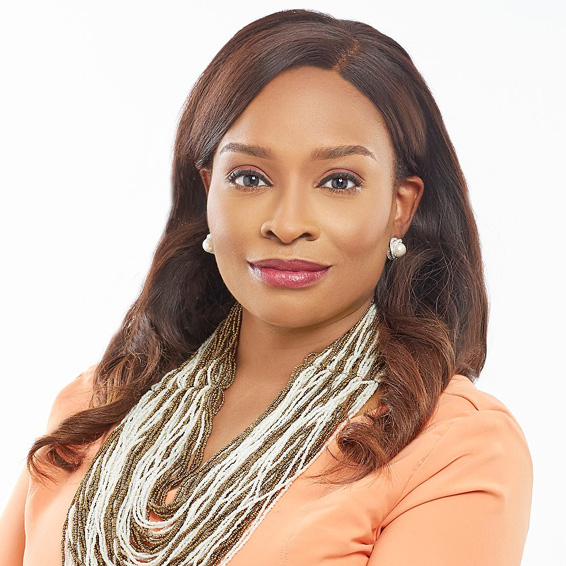 Rolake Akinkugbe-Filani
Senior Corporate Executive
Senior Corporate Executive
An award-winning and versatile senior corporate executive, Rolake has more than 15 years track record of helping to finance and scale businesses across Africa. With a solid reputation as one of Africa's leading female voices in the energy and infrastructure sector and expert commentator, Rolake can expertly distill complex topics on global energy, infrastructure, economy, markets, and others, to a wide audience, including senior business leaders, policymakers, and decision-makers. She is a regular feature on media platforms like CNBC, BBC, Arise News, and CNN and has published scores of articles on the African economy and infrastructure. She recently also began presenting her own weekly Saturday business show, Business Week on Arise News.  In her spare time, she is a career development and growth mentor via her Multiple Streams of Impact™ platform and coaches executives and professionals in public speaking and effective communication through her iArticl8 coaching platform
Career-wise, she is currently the Chief Commercial Officer of a leading infrastructure developer helping the group craft and execute its commercial, market-expansion, revenue optimization, and growth strategies across subsidiary operations in Nigeria, Senegal, Morocco, Tunisia, and Cote d'Ivoire. 
She was also the Senior Advisor to IFU, the Danish Investment Fund, and sat on the global advisory board of Canadian Private Equity firm, Stonechair Capital advising on its renewables and gas sector Energy Africa fund. From 2014 – 2019 she was Head of Energy for FBN Capital and FBNQuest Merchant Bank (the investment banking arm of Nigeria's largest and oldest financial services group), raising debt and equity capital for local energy companies, and during which time she was also a member from 2017-2019, of the private sector economic advisory group advising the Office of the Vice President on a range of national development policy issues. Prior to FBNQuest Merchant Bank, she was head of the award-winning energy research team at the pan-African Ecobank Group covering 33 African markets out of London. In her early career, she worked as a political risk analyst with Control Risks Group and Eurasia Group and worked in international affairs and development with the Development Directorate Générale of the European Commission in Brussels and the International Crisis Group in Dakar, Senegal.
She was recognized as a top 275 Global Female Influencer Executives (2020) in Energy by the UK's Energy Council, and in 2015, won the Best Africa Oil and Gas analyst award from Energy Africa US, and was in 2016 recognized as One to Watch in African Oil and Gas by Centurion LLP. She was also recognized as a Young Economic leader in Africa, by the Choiseul Institute (2018, 2019 & 2020) and was listed in the Most Influential People of African Descent (MIPAD) 100 Under 40 in the 2018 Business and Entrepreneurship Category. 
She has a BSc & an MSc degree from the London School of Economics (LSE) and a joint MBA degree from the London School of Economics, HEC School of Management Paris, and NYU's Leonard Stern School of Business (TRIUM). She sits on the global advisory board of Persistent Energy, Africa's Climate Venture Builder is a non-executive director on the global board of Save the Children International. She is also a member of the Board of Trustees of WIMBIZ, and also a founding member of the Women In Energy Network (WIEN).