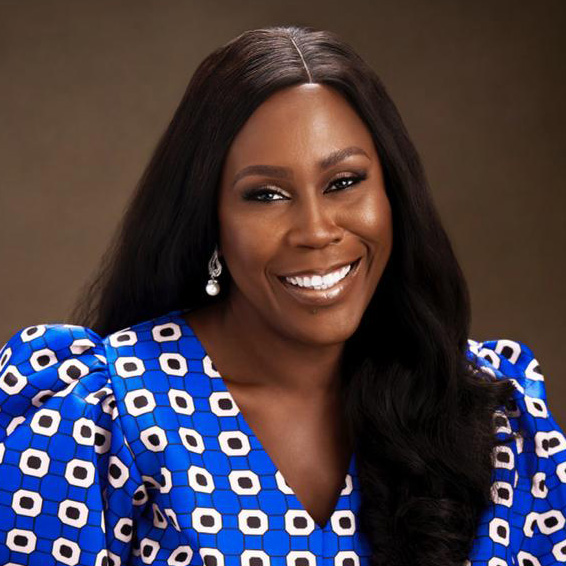 Tara Fela-Durotoye
Founder & C.E.O, House of Tara International
Founder & C.E.O, House of Tara International
Tara Fela-Durotoye is the founder and current C.E.O House of Tara International. who started the trend of bridal make up profession in Nigeria
In a series of firsts, she launched the first bridal directory in Nigeria in 1999, she set up the first make up studio in 2004 and established the country's first make up school in 2005, launched the Tara Product Line and hosted Nigeria's first Make-Up Conference in 2014.
She has empowered over 8000 young ladies with the Tara Beauty Entrepreneur' initiative that makes them economically independent while building their entrepreneurial skills for national transformation 
Under her leadership, House of Tara business case study was researched and written by Stanford University and currently being used by Ivy League Institutions. 
She has received several national and international Awards for her contribution to the industry and active role in Entrepreneurship and Empowerment, the most recent been the most outstanding Business woman of the year 2018 by the African Economy Builders Awards, African Makeup Icon by Ghana Makeup Awards, the Inspirational woman of the year 2016 by the First Lady of Lagos State and Leadership Award for Entrepreneurship by Harvard Business School Association of Nigeria 2016
She is an alumnus of the of Lagos Business School Chief Executive Programme, INSEAD Abu Dhabi, The Stanford SEED Transformation Programme and the Harvard Kennedy School having completed the Global Leadership and Public Policy in the 21st century
She was recognized by:
The World Economic Forum as a young global leader 2013

Forbes list of 20 young power women in Africa 2013 and 2020

Choiseul Institute of France Top 100 young African business leaders under 40 2014
Tara is happily married to Fela Durotoye and is blessed with three sons.